OLD ONE & A COLD ONE
A SHOT OF THE "OLDS" AND CHOICE OF DRAUGHT*
PINNACLE FLAVORED VODKAS & WELL COCKTAILS
HOUSE WINES
GLASS | BOTTLE
EFFEN MARTINIS
REGULAR OR FLAVORS *excludes selected draughts
MINI HADDOCK BITES
Our Award-Winning, beer-battered haddock served with buffalo and curry tartar dipping sauces
BUFFALO NAAN FLATBREAD
Buffalo chicken, cheddar, pepper jack, onion, celery, blue cheese sauce on Naan bread
DIRTY FRIES
Steak fries, loaded with bacon, cheddar cheese, Maker's Mark BBQ
FISH SLIDERS
Two beer-battered haddock sliders, shredded lettuce, house-made tartar, pickle on a brioche bun
BONELESS WINGS
Chicken tenderloin bites, buffalo sauce, topped with celery, blue cheese dressing
CHEESE & PRETZELS
Pimento cheese, Belhaven beer cheese, served warm with pub pretzels
Crestview Hills Drink Menu
Braxton ``The Pub`` Scottish Ale
Kentucky Bourbon Barrel Ale
Young's Double Chocolate Stout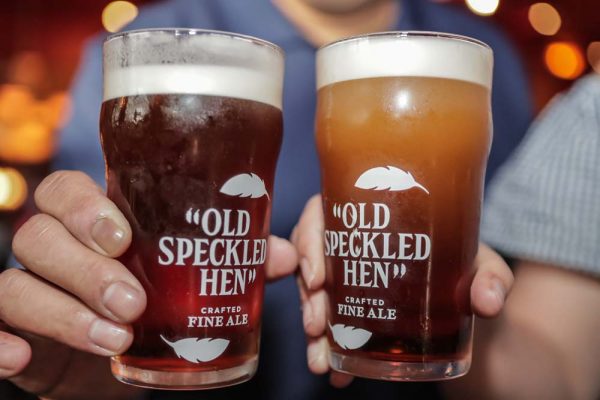 Clausterhaler Non-Alcoholic
Omission Lager Gluten Free
Sam Smith Org. Choc. Stout
St. Pauli Girl Non-Alcoholic
Stone Arrogant Bastard (Can)
Stone Delicious Gluten Free IPA
Lovely Rita
1800 Silver Tequila, Cointreau, agave nectar
Boulevardier
Southern Comfort 80 Bourbon, Campari, honey & orange
Old Fashioned
Woodford Reserve Bourbon, bitters, Luxardo cherry
Manhattan
Knob Creek Single Barrel Bourbon, sweet vermouth, bitters, Luxardo cherry
Gimlet
Bombay Sapphire Gin, fresh lime juice
Aviation
Aviation Gin, Luxardo Liqueur, fresh lime juice
Negroni
Plymouth Gin, sweet vermouth, Campari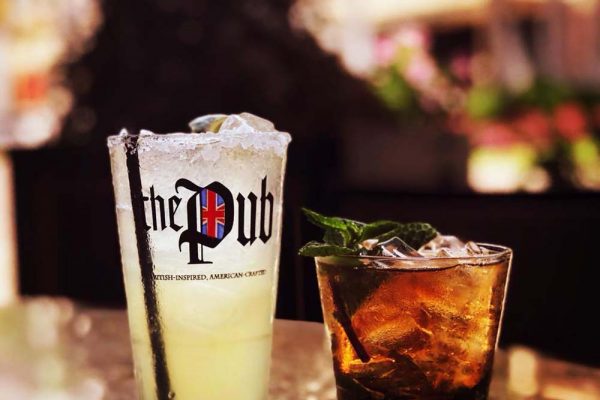 Cosmopolitan
Absolut Citron Vodka, Cointreau, cranberry juice
Mojito
Bacardi Limon Rum, fresh lime juice, mint
British
Plymouth Gin, Pimm's No. 1 Gin, Crabbie's Ginger Beer, fresh lemon juice & cucumbers
Raspberry
Effen Raspberry Vodka, fresh lime juice, fresh raspberries, Crabbie's Ginger Beer
Scottish
The Botanist Islay Dry Gin, fresh lime juice, Fever-Tree Ginger Beer, agave nectar
Jalisco
Lunazul Blanco Tequila, fresh grapefruit juice, Fever-Tree Ginger Beer, jalapeno
Best Effen
Effen Vodka, Blue Curacao, Reál Blueberry Puree, fresh lime juice, Crabbie's Ginger Beer
Irish
Jameson Caskmates Irish Whiskey, fresh lime juice, Fever-Tree Ginger Beer, agave nectar
Black Cherry
Effen Black Cherry Vodka, fresh lime juice, Luxardo cherries, Crabbie's Ginger Beer
Kentucky
Woodford Reserve Bourbon, fresh lime juice, Fever-Tree Ginger Beer
Try it with Proprietor's Selection Woodford Reserve 10
Federalist Small Batch Bourbon Sour
Elijah Craig Small Batch Bourbon, Federalist Bourbon Barrel-Aged Red Zinfandel, Luxardo liqueur, fresh lemon juice
Pimm's Cup
Pimm's No. 1 Gin, cucumber slices, sour, splash of soda
Nicholson's Bloody Mary
Smirnoff Vodka, Guinness, Nick's Bloody Mary mix and a 5 oz. beer
Blue Hawaiian
Cruzan Light Rum, Malibu Rum, Blue Curacao, Reál Coconut Puree, pineapple juice
Whiskey Smash
Old Forester Bourbon, fresh grapefruit juice, basil
Kentucky Peach
Evan Williams Single Barrel Bourbon, Reál Peach Puree, sour mix
Perfect Patrón
Patrón Reposado Tequila, agave nectar
Blueberry Crush
Lunazul Blanco Tequila, agave nectar, blueberries
Grapefruit & Basil
Ketel One Vodka, fresh grapefruit juice, basil
Raspberry Vodka Gimlet
Effen Raspberry Vodka, fresh lime juice, raspberries
Blood Orange Collins
Effen Blood Orange Vodka, Reál Ginger Puree, sour mix
Rosemary Greyhound
Wheatley Vodka by Buffalo Trace, fresh grapefruit juice, rosemary sprig
Rob Roy
Loch Lomond Scotch, orange bitters, Luxardo cherry
Sparkling White Sangria
Moscato, sparkling wine, agave nectar, fresh fruit
Rosé Sangria
Rosé wine, muddled blueberries, basil
Red Sangria
Red wine, sour mix, fresh fruit
Chateau Ste. Michelle
Riesling – WA
Seaglass
Pinot Grigio – CA
Sartori di Verona
Pinot Grigio – ITL
Echo Bay
Sauvignon Blanc – NZ
Joel Gott
Sauvignon Blanc – CA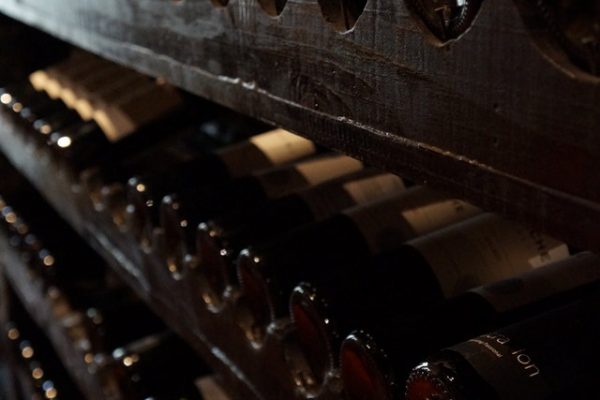 Coppola
Rosso & Bianco
Chardonnay – CA
Kendall Jackson
Vintner's Reserve
Chardonnay – CA
Meiomi
Belle Glos Pinot Noir – CA
Erath
Resplendent Pinot Noir – OR
The Federalist
Bourbon Barrel-Aged
Red Zinfandel – CA
Ménage à Trois
Midnight
Dark Red Blend – CA
Terrazas
Altos Del Plata Malbec – ARG
The Federalist
Cabernet – CA
Joel Gott
815 Cabernet- CA
J.Lohr
Seven Oaks Cabernet – CA
Domaine Chandon
Brut Sparking – CA
Moet Chandon
Imperial Champagne – FR
HOUSE WINES
by Trinity Oaks
Glass 7 | Bottle 26
Pinot Grigio & Chardonnay Pinot Noir, Merlot & Cabernet
Fancy A Wine Down?
EVERY WEDNESDAY WINE
BOTTLES ARE HALF PRICE
*excludes Moet Chando
Proprietor's Selection
Our one-of-a-kind private barrels are staff-selected with the Master Distiller's guidance. We hope you enjoy these rare spirits as much as we enjoyed creating them especially for you.
Blanton's Single Barrel-Proof: 93
Nose: cherry-flavored pipe tobacco, hint of citrus Palate: creamy vanilla, caramel & cinnamon Finish: smooth, hint of spice at the end
Knob Creek Single Barrel-Proof: 120
Nose: strong notes of cinnamon & pepper Palate: maple, burnt orange zest, caramel, pear Finish: rye spices & oak
Old Forester Single Barrel-Proof: 90
Nose: apple crisp, pear, walnuts Palate: maple, butterscotch Finish: brown sugar, honeysuckle
Buffalo Trace-Proof: 90
Nose: citrus, oak, with pepper & caramel Palate: smooth, creamy, cherry & brown sugar Finish: pepper, orange, mint & honey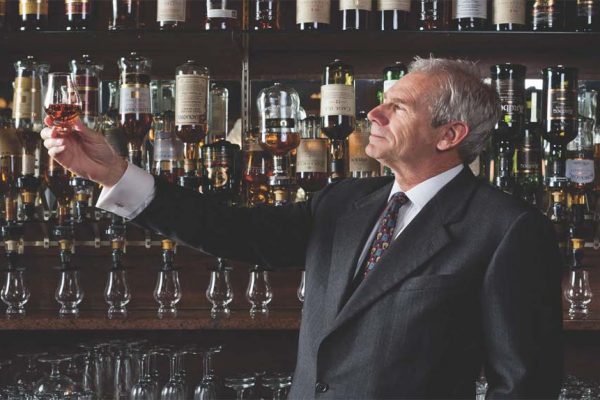 Woodford Reserve-Proof: 90.4
Nose: buttery whipped cream, orange, oak Palate: caramel, citrus, creamy vanilla Finish: orange, lime, tangerine, whipped cream
Kentucky Spirit Single Barrel-Proof: 101
Nose: cherry pipe tobacco Palate: nutmeg, browned butter, molasses, berry jam Finish: long, warm with dry hints of oak
Maker's 46-Proof: 94
Nose: dark fruits, plum & dates Palate: cordial cherries, honeysuckle, cocoa powder Finish: intense heat, red hot candies, black pepper
Old Weller Antique 107-Proof: 107
Nose: peppers & cranberries Palate: floral, berries & tobacco Finish: anise, clove
Woodford Reserve Double Oaked-Proof: 90.4
Nose: nutmeg, vanilla, hazelnut, char Palate: toffee, cinnamon, clove, almond Finish: toasted marshmallow, sugar cane
Russell's Reserve Single Barrel-Proof: 110
Nose: ripe cherries & burnt wood Palate: scorched caramel, dark cherry & vanilla Finish: long, subtle hints of toasted almonds
Patron Anejo Tequila-Proof: 80
1oz: 9 | 2 oz: 18
Nose: vanilla & dry fruits Palate: cooked agave, sweet citrus, raisins Finish: sweet heat, slight taste of oak
WHISK(E)Y FLIGHTS
"Not all those who wander are lost." J.R.R. Tolkien
Explore new whiskies without the commitment of a full pour. Each flight features 1oz. each of 3 hand-selected spirits.
RIGHT DOWN THE LINE
Glenmorangie 10yr
Glenfiddich 12yr
Glenkinchie 12yr
COMFORTABLY NUMB
Four Roses Single Barrel
Evan Williams Single Barrel
Knob Creek Single Barrel
RAMBLE ON
Bulleit Rye
Knob Creek Rye
Sazerac Rye
THE IRISH ROVER
Bushmills
Jameson
Tullamore Dew
JUST LIKE HEAVEN
Ardbeg 10yr
Laphroaig 10yr
Lagavulin 16yr
WILD HORSES
Four Roses Small Batch
Elijah Craig Small Batch
Knob Creek Small Batch
COME TOGETHER
Cutty Sark Prohibition
Famous Grouse
Monkey Shoulder
BREAKFASTIN AMERICA
Crown Royal
Jack Daniel's
TINCUP
WHISK(E)Y LOVER'S CHOICE
Choose any 3 Bourbon, Whiskey, or Scotch selections and create your own mix. See server or bartender for price.
Evan Williams Single Barrel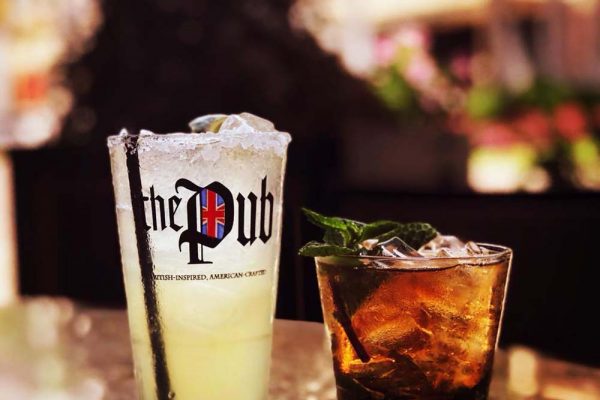 Southern Comfort Original
Jack Daniel's Single Barrel
Irishman Founder's Reserve
Bruichladdich
Classic Laddie
Balvenie 14yr
Caribbean Cask
Glenfiddich 14yr
Bourbon Barrel
Glenfiddich 12yr
Nadurra 16yr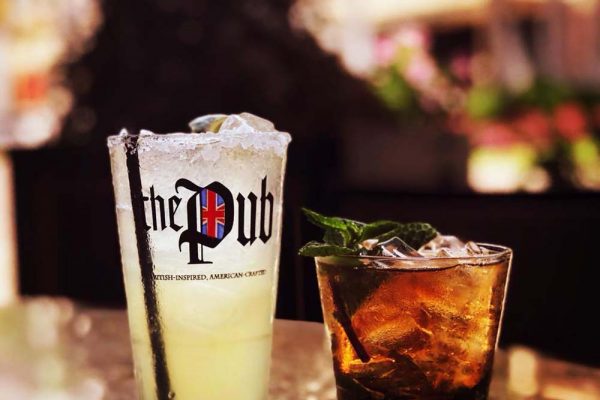 Glenmorangie
Original 10yr