World Cup Watch Parties
November 20, 2022 @ 10:30 am

-

5:00 pm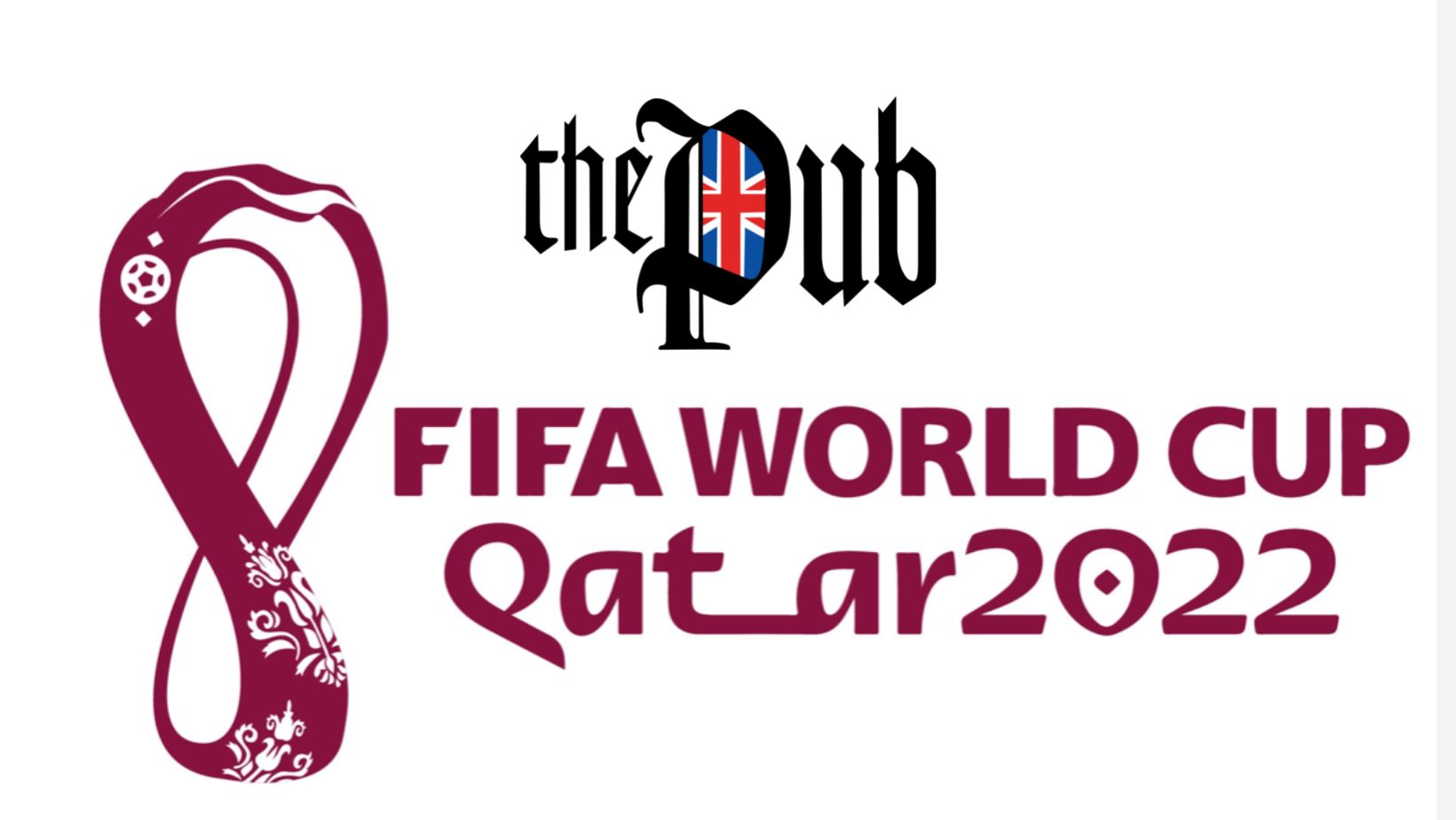 The Pub is your place to watch the 2022 FIFA World Cup! Watch with us and register to win a Budweiser Cooler and Prize Pack worth over $250. 
Sunday 11/20 Open at 10:30 am
Qatar vs Ecuador 11:00 am
Monday 11/21 Open at 10:30 
Senegal vs Netherlands 11:00 am
USA vs Wales 2:00 pm
Tuesday 11/22 Open at 10:30 am
Mexico vs Poland 11:00 am
France vs Australia 2:00 pm
Wednesday11/23 Open at 10:30 am 
Spain vs Costa Rica 11:00 am
Belgium vs Canada 2:00 pm
Thursday 11/24 CLOSED Happy Thanksgiving! 
Friday 11/25 Open at 10:30 am 
Netherlands vs Ecuador 11:00 am
England vs USA 2:00 pm
Saturday 11/26 Open at 10:30 
France vs Denmark 11:00 am
Argentina vs Mexico 2:00 pm
Sunday 11/27 Open at 10:30 am
Croatia vs Canada 11:00 am
Spain vs Germany 2:00 pm
Monday 11/28 Open at 10:30 am
Brazil vs Switzerland 11:00 am
Portugal vs. Uruguay 2:00 pm
Tuesday 11/29 Open at 11:30 am 
Iran vs England & Wales vs England 2:00 pm
Wednesday 11/30 Open at 11:30 am
Poland vs Argentina & Suadi Arabia vs Mexico 2:00 pm
Thursday 12/1 Open at 11:30 am
Japan vs Spain & Costa Rica vs Germany 2:00 pm
Friday 12/2 Open at 11:30 am
Serbia vs Switzerland & Cameroon vs Brazil 2:00 pm